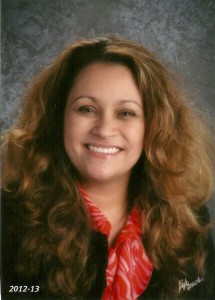 My name is Emilia Gamboni and I have been a Spanish Immersion teacher for 15 years. I worked at the Millis Spanish Immersion program and the Mendon-Upton program too. On July 2013 the Maynard School District hired me to initiate and coordinate their new Spanish Immersion program.
Sra.  Reyes.  1st grade Spanish Immersion teacher
Señora Reyes was born in Venezuela. She worked for many years in the Spanish Immersion program in Millis Ma. Señora Reyes loves crafts and teaching Spanish.
Sra. Taveras is the 2nd grade teacher, Sra. Taverascomes with 20 years of experience teaching elementary and middle school students.
Sra. Soler is the 3rd grade teacher. Sra. Soler taught second and third grade in Puerto Rico. She loves to cook and cofee ice cream!
Sra. Soler is from Puerto Rico, la isla del encanto….
  Sra. Galdamez Kindergarden Spanish Immersion assisstant
Sra. Galdamez is from El Salvador